In our last bulletin, we highlighted the dilemma facing vendors and landlords with respect to new swimming pool compliance laws affecting contracts for sale and residential leases scheduled to come into effect in April 2015.
Under these new laws, anyone selling or leasing property with a swimming pool must include a Certificate of Compliance in the contract for sale or lease.
In brief – the NSW Government has extended the deadline by one year. The deadline for compliance is now 29 April 2016.
The announcement follows concerns that a shortage of qualified certifiers and delays in getting contractors to carry out remedial work would have a negative impact on the real estate market.
Local councils have indicated that it can take up to four months to obtain a Certificate of Compliance. Moreover, an estimated 95% of pools will fail the first inspection and will require rectification works before a Certificate of Compliance can be issued.
Great to see our various layers of representative government working so cohesively together.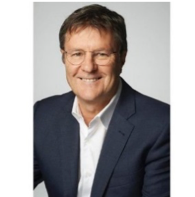 Terrence Riley
Principal
For further assistance or clarification, please contact:
Terrence Riley LLM
terry@rileylegal.com.au
SE 205, 25-29 Berry Street, North Sydney 2060
Tel: (02) 9955 9333
www.rileylegal.com.au